Are Russian wheat aphids (RWA) still moving north?
No detections of RWA in crops have been received this year, and no detections from outside the already known distribution area.
The most northerly detections to date (2018) were from Coonamble and Coonabarabran.
We expect RWA to move further north every year and knowing where they are will help you prepare.
Now is the optimal time to spot RWA. 
The highest probability of finding RWA through November are:
On cereals that have been cut for hay, grazed or failed in the dry, and that are re-growing after recent rain. Look for symptoms and especially rolled flag leaves, that's where you typically find RWA.
On volunteer winter cereals
On barley grass. Keep in mind that barley grass does not show any leaf symptoms when infested with RWA. Look in the leaf sheaths for aphids.
Please send pictures of aphids you suspect are RWA with the date, host plant and locality to:
Reasonably close mobile phone photos of a sample held in your hand are usually good enough (see examples below).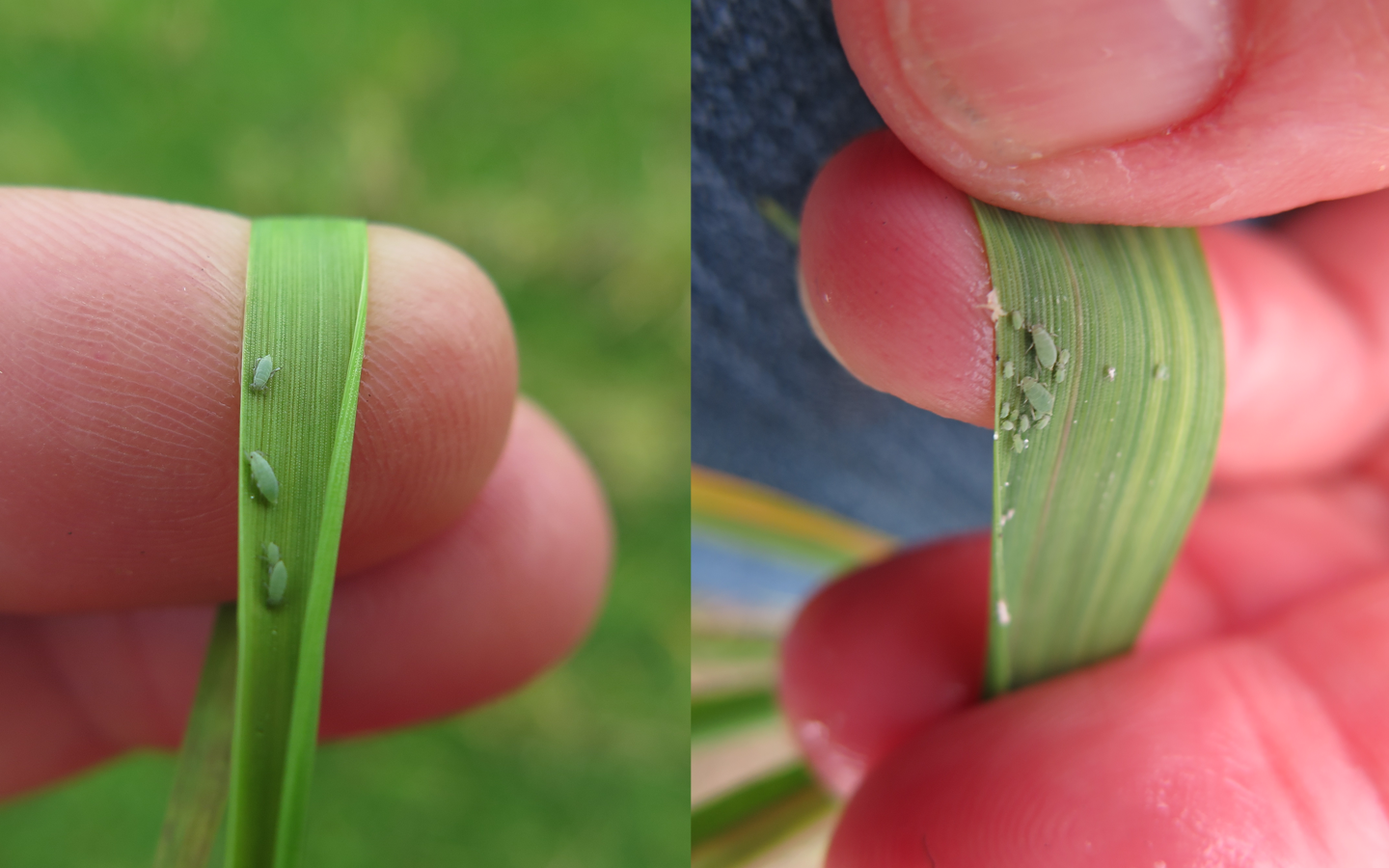 See this Beatsheet article for more information on RWA identification.