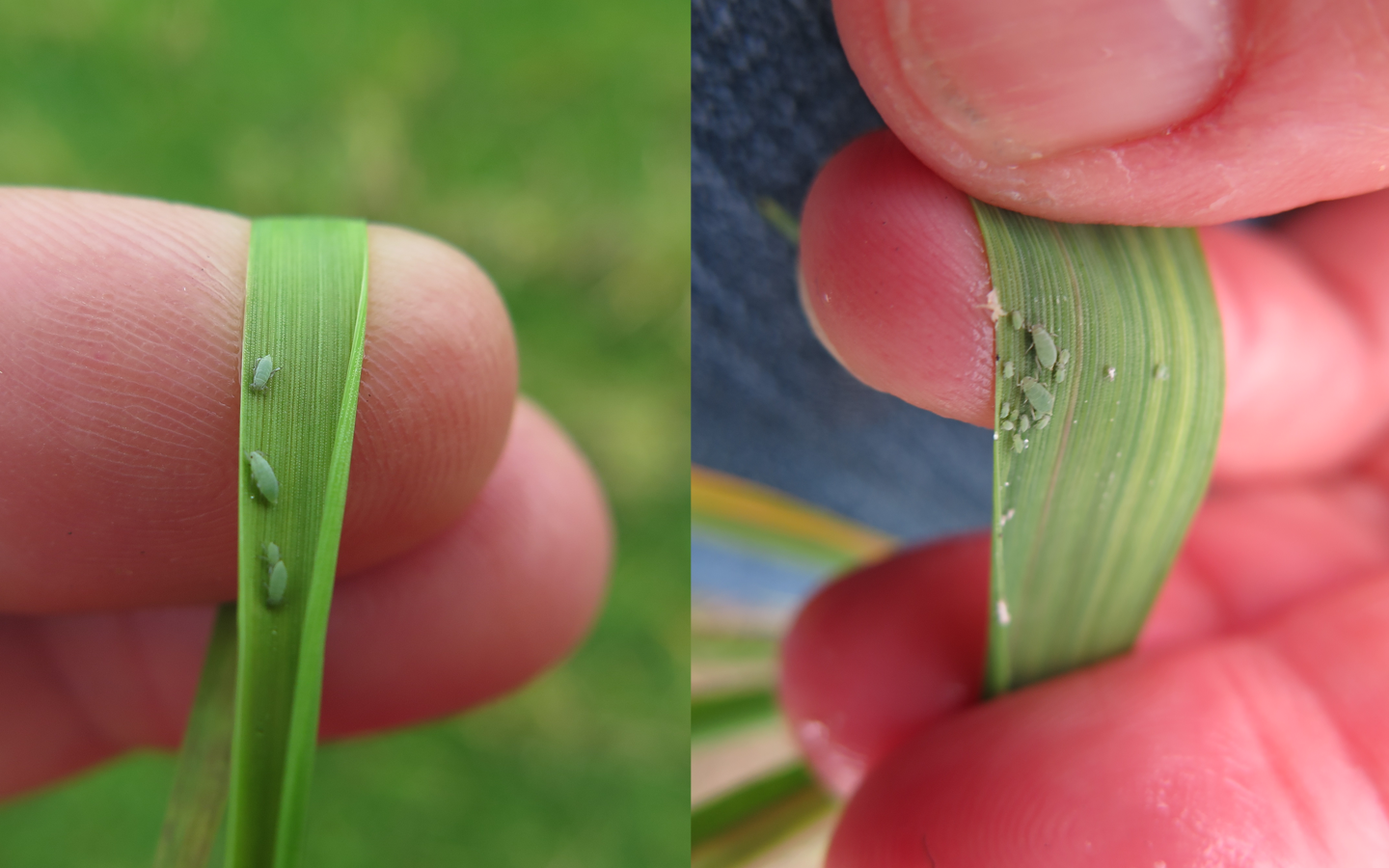 Although not yet reported north of Tamworth (as at August 2022), the further spread of Russian wheat aphid (RWA) (Diuraphis noxia) in the Northern Grains Region is considered inevitable. Beatsheet posts on RWA include:
For more detailed information on this pest, visit GRDC's RWA portal.
We need your help to keep an eye out for RWA. Please send pictures of aphids you suspect are RWA with the date, host plant and locality to:
Note: Rose grain aphid is the most similar in appearance to RWA. While both species are found on cereals, rose grain aphid has much longer antennae and siphunculi than RWA. See our aphid image gallery.