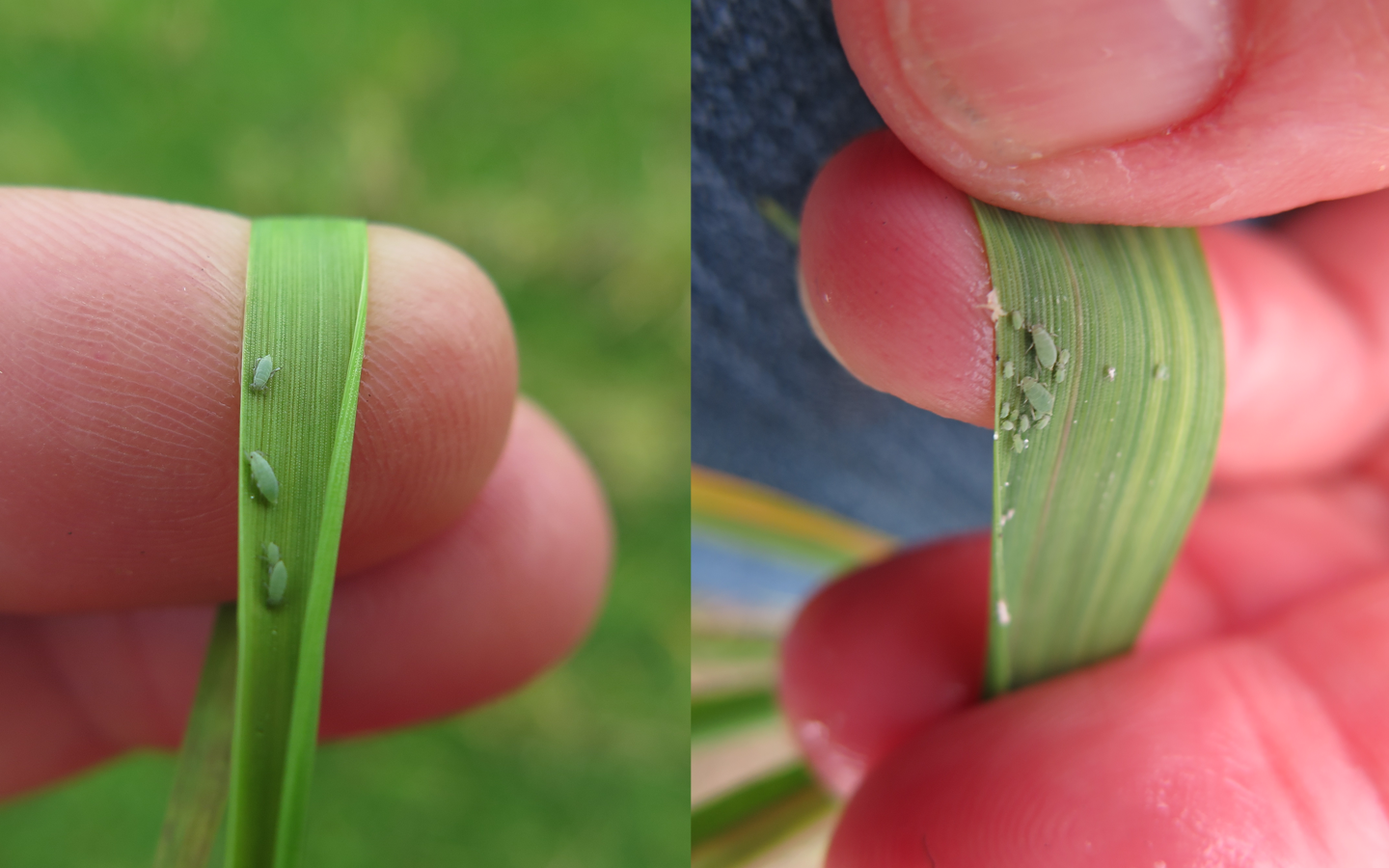 The spread of Russian wheat aphid (RWA) (Diuraphis noxia) in the Northern grains region is considered inevitable. Previous Beatsheet posts on RWA include:
Part of being prepared for their arrival is an awareness of the current distribution. RWA has not yet been detected north of about Tamworth (November 2019). The map below shows the approximate locations of confirmed detections and where sampling has not detected RWA.
Map showing RWA detections since 2016 (presences are represented by red aphids, and absences in green). Source: cesar's RWA portal.
We need your help to keep an eye out for this pest. Please send pictures of aphids you suspect are RWA with the date, host plant and locality to:
More information on RWA