The DARABUG model provides a convenient and readily available means of predicting development times using different insect models. Gridded climatic data of daily temperatures is used in these models to generate estimates of the dates of occurrence for each stage throughout the whole life-cycle of an insect.
Simply enter the species, date, observed life stage, location coordinates and climatic comparison date range (choose similar years to the current season if possible), and the number of generations to simulate. The life stage development output will appear to the right of the screen, and can also be downloaded as a spreadsheet.
Note: reasonable screen width is required for full functionality.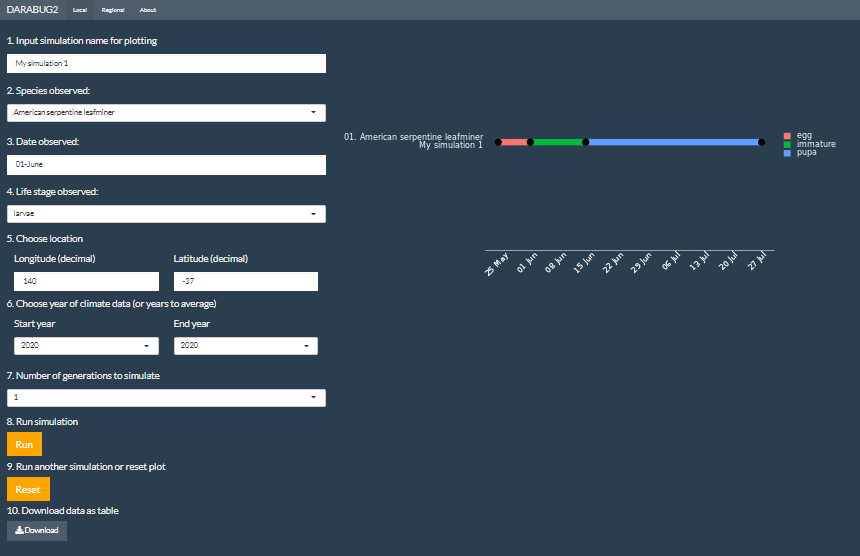 The programming of DARABUG2 for online access was an output of GRDC investment in NPIS (National Pest Information Service – project DAQ00201, 2014-2019, involving QDAF, SARDI, DPIRD, and cesar).