DAFF, and part­ners the Cot­ton Catch­ments Com­mu­ni­ties CRC and CSIRO, launched NOR­pak on 10 July in the Bur­dekin, North Queens­land.
The book is focused on pro­vid­ing sound agro­nom­ic advice for any­one who would like to know more about grow­ing cot­ton in this dynam­ic region. How­ev­er, some of the tac­tics dis­cussed pro­vide food for thought for grow­ers from oth­er cot­ton pro­duc­tion regions, par­tic­u­lar­ly dur­ing La Niña–dominated sea­sons.
The com­pre­hen­sive infor­ma­tion in the book draws on local knowl­edge and expe­ri­ence (much of it hard won by pio­neer­ing grow­ers who have been test­ing trans­genic cot­ton since 2004), and on research out­comes from a five year research pro­gram that exam­ined unique cli­mate-relat­ed pro­duc­tion issues.
This research and com­mer­cial test farm­ing shows that good yields of high qual­i­ty cot­ton can be grown in the Bur­dekin, pro­vid­ed that agron­o­my is tai­lored to suit local cli­mat­ic con­di­tions.
The book details agro­nom­ic tac­tics that increase the suc­cess of cot­ton pro­duc­tion in a region where cli­mat­ic chal­lenges asso­ci­at­ed with too much rain and cloudy weath­er can occur in about a third of sea­sons. NOR­pak pro­pos­es a unique mix of agro­nom­ic prac­tices and is a sig­nif­i­cant step towards estab­lish­ing cot­ton as a poten­tial high val­ue crop rota­tion option in the Bur­dekin sug­ar­cane farm­ing sys­tem. The book also cov­ers impor­tant pest, dis­ease and weed man­age­ment issues as well as oth­er aspects that are impor­tant for first time grow­ers, from mar­ket­ing to cot­ton ter­mi­nol­o­gy.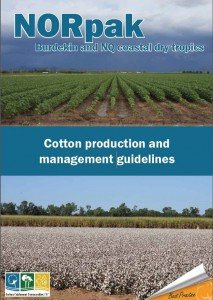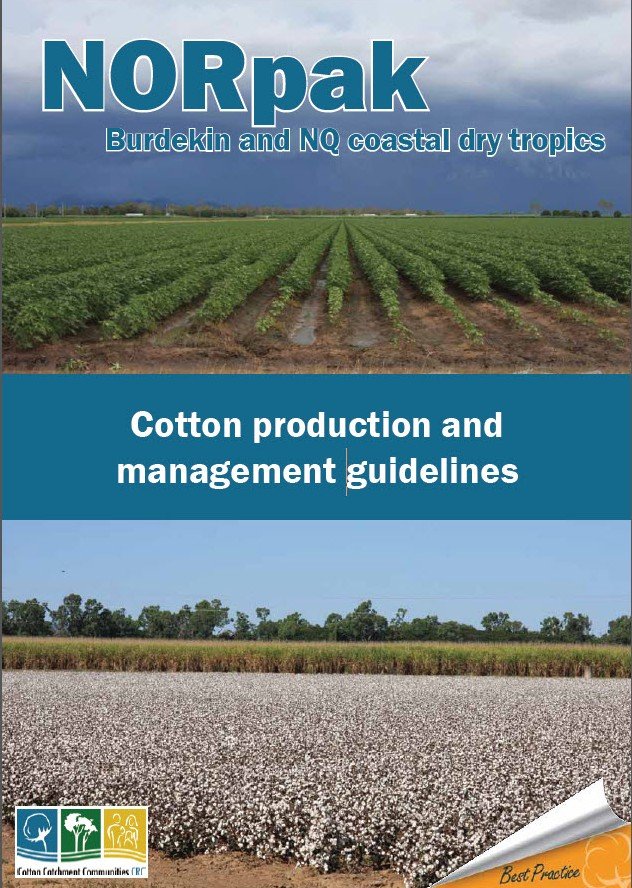 Down­load a copy of NOR­pak from www.cottoncrc.org.au.
Print­ed copies will also be avail­able from the CRDC stand at this year's Cot­ton Con­fer­ence or
by con­tact­ing Paul Grundy ([email protected]).