DAFF, and partners the Cotton Catchments Communities CRC and CSIRO, launched NORpak on 10 July in the Burdekin, North Queensland.
The book is focused on providing sound agronomic advice for anyone who would like to know more about growing cotton in this dynamic region. However, some of the tactics discussed provide food for thought for growers from other cotton production regions, particularly during La Niña–dominated seasons.
The comprehensive information in the book draws on local knowledge and experience (much of it hard won by pioneering growers who have been testing transgenic cotton since 2004), and on research outcomes from a five year research program that examined unique climate-related production issues.
This research and commercial test farming shows that good yields of high quality cotton can be grown in the Burdekin, provided that agronomy is tailored to suit local climatic conditions.
The book details agronomic tactics that increase the success of cotton production in a region where climatic challenges associated with too much rain and cloudy weather can occur in about a third of seasons. NORpak proposes a unique mix of agronomic practices and is a significant step towards establishing cotton as a potential high value crop rotation option in the Burdekin sugarcane farming system. The book also covers important pest, disease and weed management issues as well as other aspects that are important for first time growers, from marketing to cotton terminology.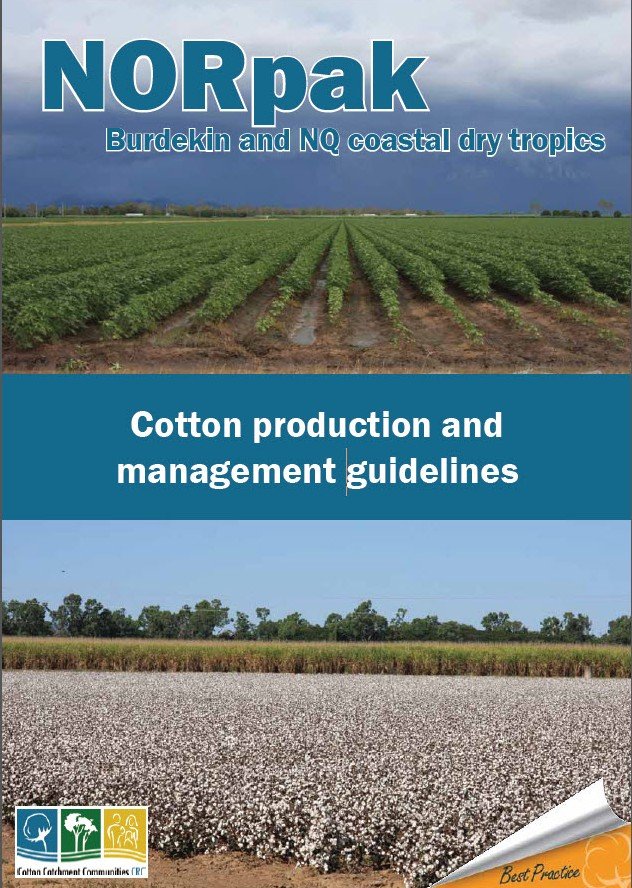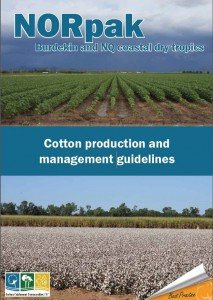 Download a copy of NORpak from Inside Cotton.
Printed copies will also be available from the CRDC stand at this year's Cotton Conference or
by contacting Paul Grundy ([email protected]).